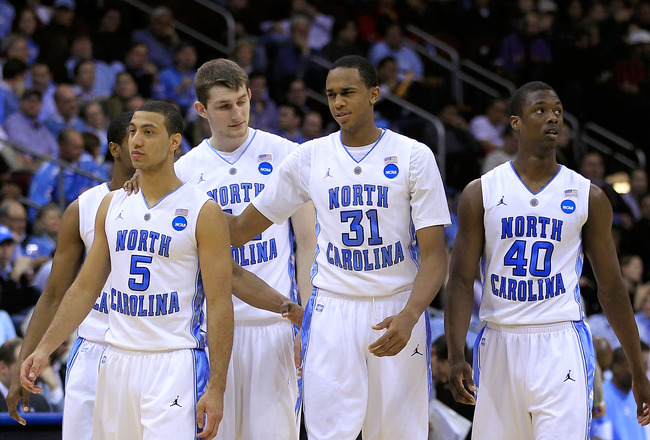 That's it folks, we're set. Etch these picks in stone. Write this down with the golden pen. The time for flip flopping fluctuations is over.
My bracket is just random enough that I am sure I will come out the victor not only in my family pool (my basketball clueless sister has won the past two years... when she heard Mike D'Antoni got fired she asked, "what happened to Jeff Van Gundy?") but in
Vicarious World's Bracket Challenge
(sign up, like right now) as well.
No surprises here, my FINAL Final Four hasn't been altered from the last post. Same teams, same match-ups, same champions. Me and my boy Obama think alike- UNC will be crowned champions at the end of the tourney.
Kentucky
over New Mexico
North Carolina
over Cincinnati
NC
over UK in the title game
Well, that's it my friends. There you have it. Check back regularly to see Vicarious World's Bracket Challenge standings. They will be updated at the end of every round.